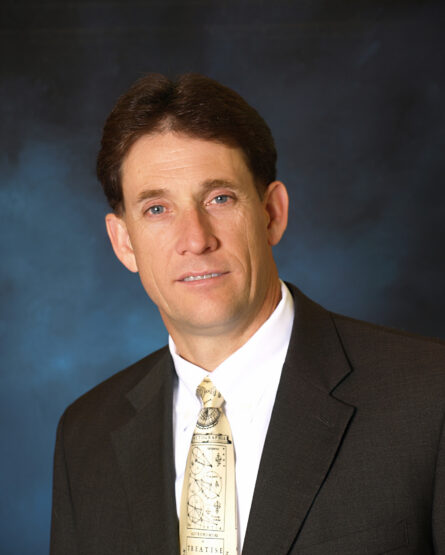 W. Brice Foxwell, P.E.
In Memory
Team Member from 1988 - 2022
On August 5, 2022, GMB lost a pillar of our firm when W. Brice Foxwell, P.E. passed away. Brice was an instrumental force at GMB for over 35 years, beginning as a college intern and progressing to Senior Vice President and West Region Director of Operations. His impact on our staff, our clients, and the communities we serve is immeasurable.
Brice began his professional career with GMB's Salisbury office in 1984, running blueprints as a summer intern. He took a full-time position in 1988 after graduating Magna Cum Laude with a Bachelor of Science degree in Civil Engineering from Old Dominion University and went on to earn his professional engineering license in 1997. He was promoted to Senior Vice President in 2001 and served as the West Region Director of Operations until retiring from ownership in December 2021. He most recently held the title of Senior Vice President Emeritus, West Region Sr. Project Director.