Designing the Future Since 1960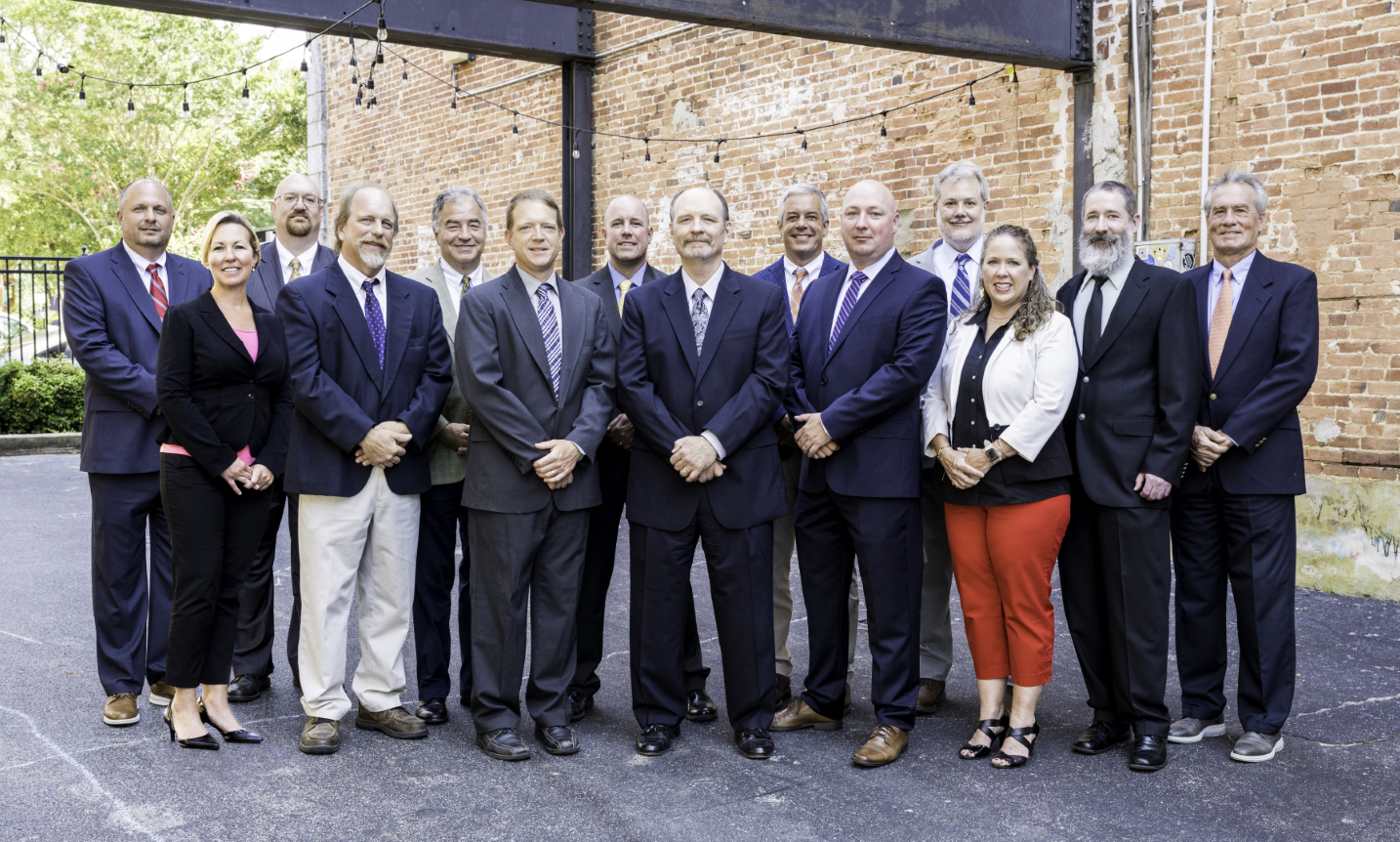 George, Miles & Buhr, LLC (GMB) is a leading architectural and engineering design firm serving the Mid-Atlantic area for over six decades. Our professional staff is committed to providing dependable solutions that enhance our communities and safeguard the environment.
Our Services
GMB provides a wide-range of professional consulting services to meet the needs of your project.
Our Sectors
GMB serves both public and private clients across a broad spectrum of project types.
GMB serves as a Trusted Advisor to municipal, county, and state government entities in the planning and execution of public works projects, from infrastructure (streets, roads, water, sewer & stormwater systems) to administration buildings to critical facilities for police, fire, and emergency management.
Sustainability is at the core of GMB's principles. Our Coastal Resiliency Group and Site/Sustainable Design Group are dedicated to protecting our client's vulnerable infrastructure and community assets.
GMB serves the business community by bringing to life offices, banks, retail & hospitality establishments, and more.
From large developers to single-family homeowners, GMB's clients share a common goal to create exceptional spaces to live and play. GMB maintains strong relationships with local governing agencies and can guide you through the process of planning, permitting, and constructing your project.
We are proud to partner with healthcare, educational, and religious institutions to deliver these essential facilities to our local communities.
GMB's Architectural and Structural Engineering Groups can solve your industrial facility challenges, from pre-engineered metal buildings to manufacturing centers to technically complex aerospace and aviation facilities.
Choptank Community Health System, Inc.
We recently finished the second of three projects for which GMB won the bids in the last four years.  I would like to thank Morgan Helfrich, Deane Townsend, and the entire GMB Team for their attention to detail, great communications skills, and mindfulness of budget. They are impressive to watch as they make great progress in the development of construction documents for our newest facility in Federalsburg. I look forward to the continued utilization of their knowledge, experience, and architectural skills to complete our Federalsburg project.  I highly recommend GMB to anyone contemplating a building or renovation project of any size.
Facilities Director
Choptank Community Health System, Inc.
Carroll County Utilities
We are thrilled with the current operation of the new Hampstead Wastewater Treatment Plant designed by GMB. The operator's level of stress has dropped dramatically since the upgraded plant has become fully operational.
Bureau Chief
Carroll County Utilities
Harper & Sons, Inc. 
For over 35 years, our firm has appreciated the outstanding engineering and architecture that GMB can be trusted to deliver. Project after project, we have found their designs to be sound and thoughtful. We've experienced the same successful outcomes while executing design-build and traditional general contracted projects – a 'nuts and bolts' design approach with excellent constructability, functionality, and pleasing atheistic that benefit both the constructor and project owner. We highly recommend GMB for any commercial, institutional, or civil construction project.
Vice President
HARPER & SONS, INC.
Town of Millsboro
Andrew Lyons and the team at GMB are a pleasure to work with.  They are prepared and proactive, always looking out for their client's best interest.
Town Manager
Town of Millsboro
Sussex County Emergency Medical Services
Sussex County Emergency Medical Services (SCEMS) has been very satisfied with the quality of GMB's work and we look forward to working with the firm for years to come.  In addition, GMB engineers and architects take a personal interest in the betterment of our community.
EMS Manager of Logistics
Sussex County Emergency Medical Services
Blue Water Development
We enjoy, trust and consider GMB our go-to engineering firm.  They are a true partner, always bringing value-engineering solutions to every project.
CEO
Blue Water Development
Town of St. Michaels, MD
In 2020, GMB completed a DNR funded Harbor and Stormwater Infrastructure Study for the Town of St Michaels. This valuable study projected the flooding and sea level rise by 2050 and then identified at risk areas and associated mitigation strategies for our main harbor and adjacent infrastructure. This was the valuable foundation the Town Commissioners needed for their planning and developed community awareness and support. Building on this study, the Town of St Michaels created the Climate Change/ Sea Level Rise Commission to pursue grants to implement these mitigation plans. Thanks to GMB's study, the Town has been successful in pursuing grant funding.
Chair, Waterways Management Advisory Board
Town of St. Michaels, Maryland
The City of Seaford, Delaware
GMB routinely deploys a highly efficient design team that places a high emphasis on problem-solving, client needs, and budget goals. Based on my past professional experiences with GMB, I would highly recommend this firm.
City Manager
The City of Seaford, Delaware
Ready to Take the Next Step?
Contact us today to learn how we can help turn your project vision into reality.