At GMB, we are committed to enriching the communities around us. We are an enduring firm that fosters excellence, creativity, integrity, and passion for our work. Our innovative solutions, adaptability to change, awareness of project funding opportunities, and attention to real-world constraints, have produced many outstanding projects since our inception in 1960. Through dedication and expertise, GMB will be your partner in bringing your project vision to life.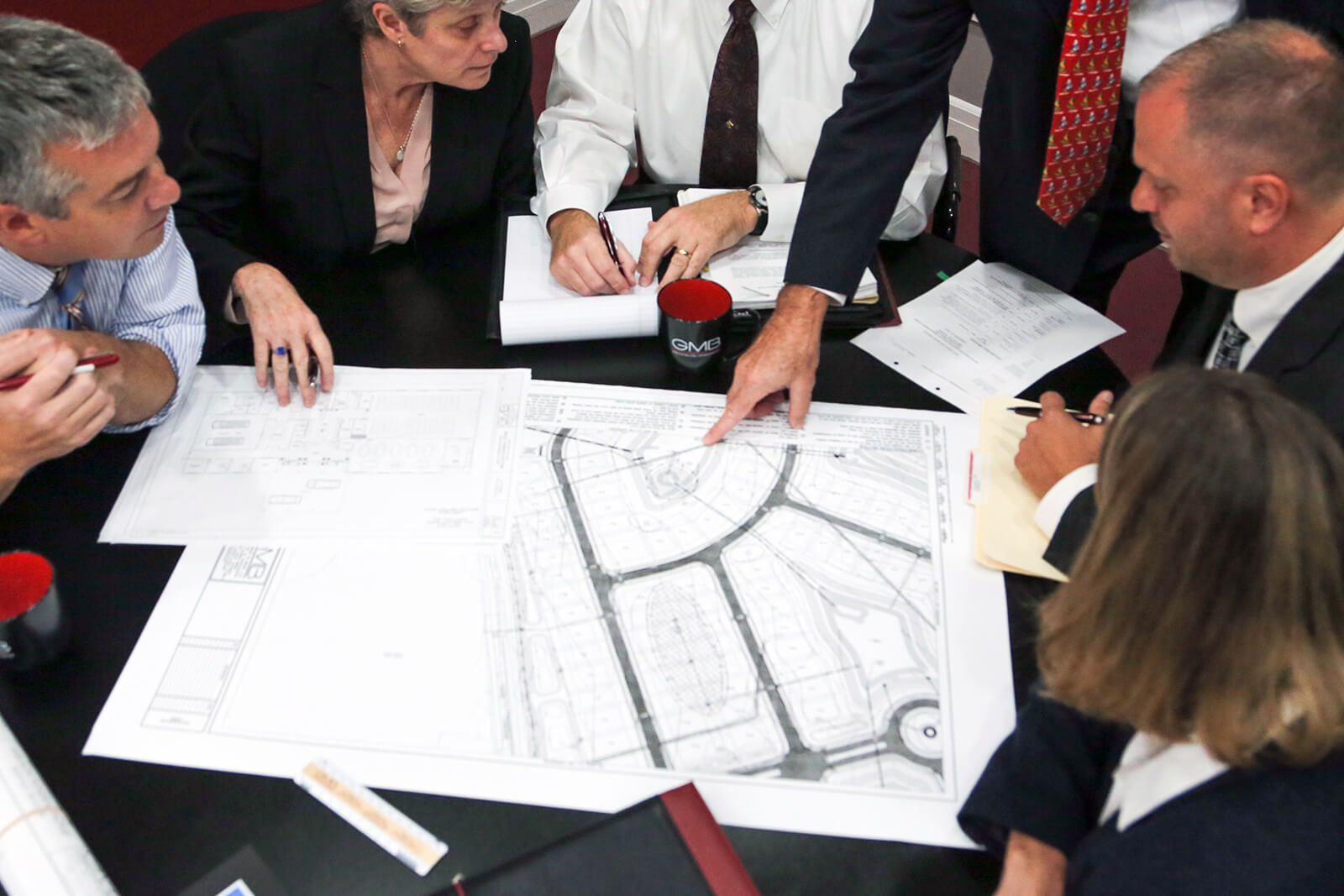 Trusted Advisor
Clients can expect GMB to not only provide quality design, but also to keep your best interests at the forefront. Our consulting services go beyond traditional A/E design to achieve your overall goals – from funding grants and low-interest loans, alternative solutions evaluation, asset management and mapping, facilitating stakeholder communications, and beyond.
Sustainability
GMB strives to be the leader in design and stewardship of sustainable communities in the Chesapeake Bay and Delaware, Maryland and Virginia coastal environments. We are committed to applying sustainable design principles to every GMB project aside from their mandate by design review agencies. We have several Leadership in Energy and Environmental Design (LEED) accredited professionals on staff, as well as a Certified Floodplain Manager (CFM) and a Certified Climate Change Professional (CC-P). GMB has served multiple clients in identifying and addressing their vulnerable infrastructure and community assets.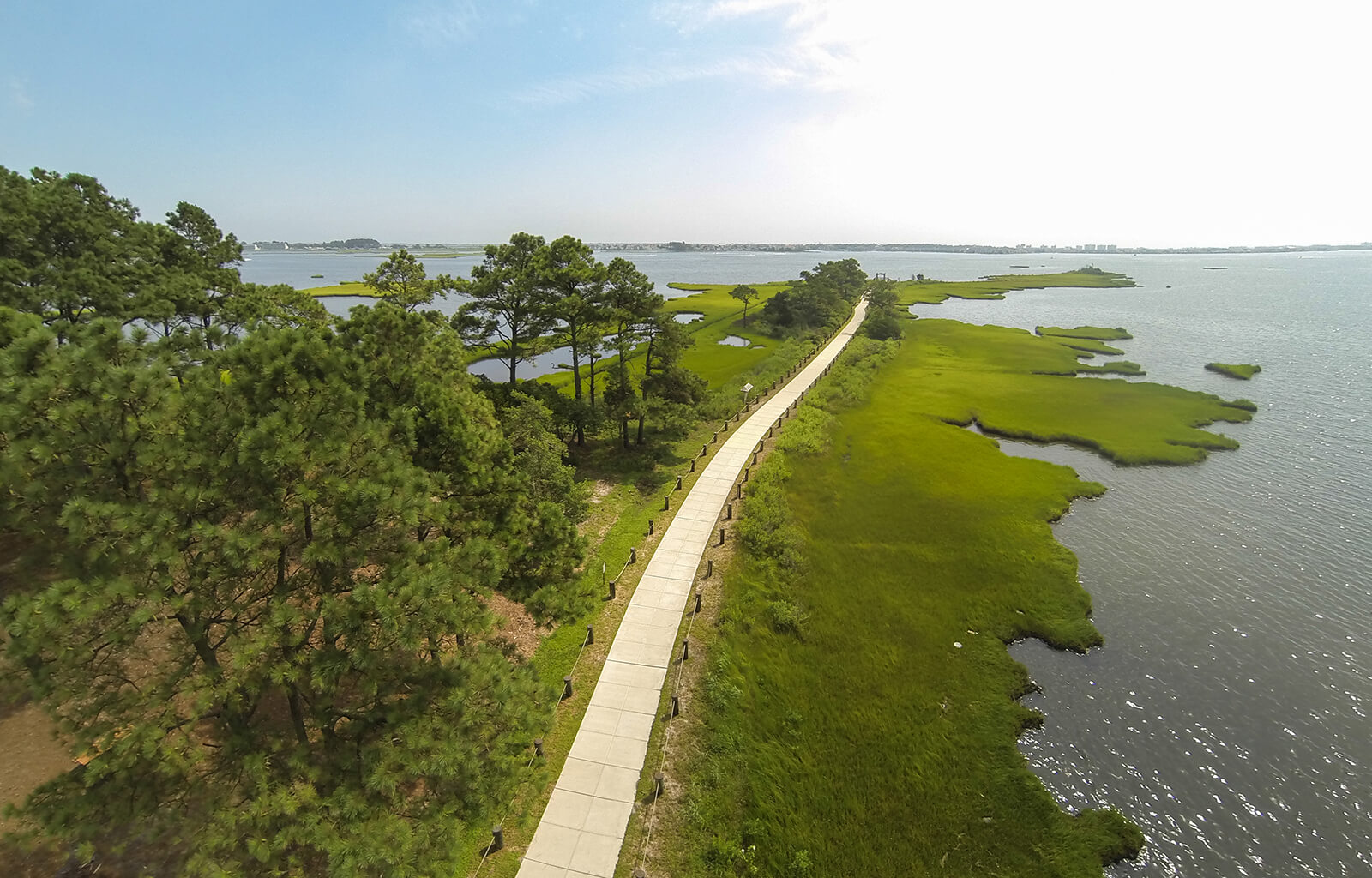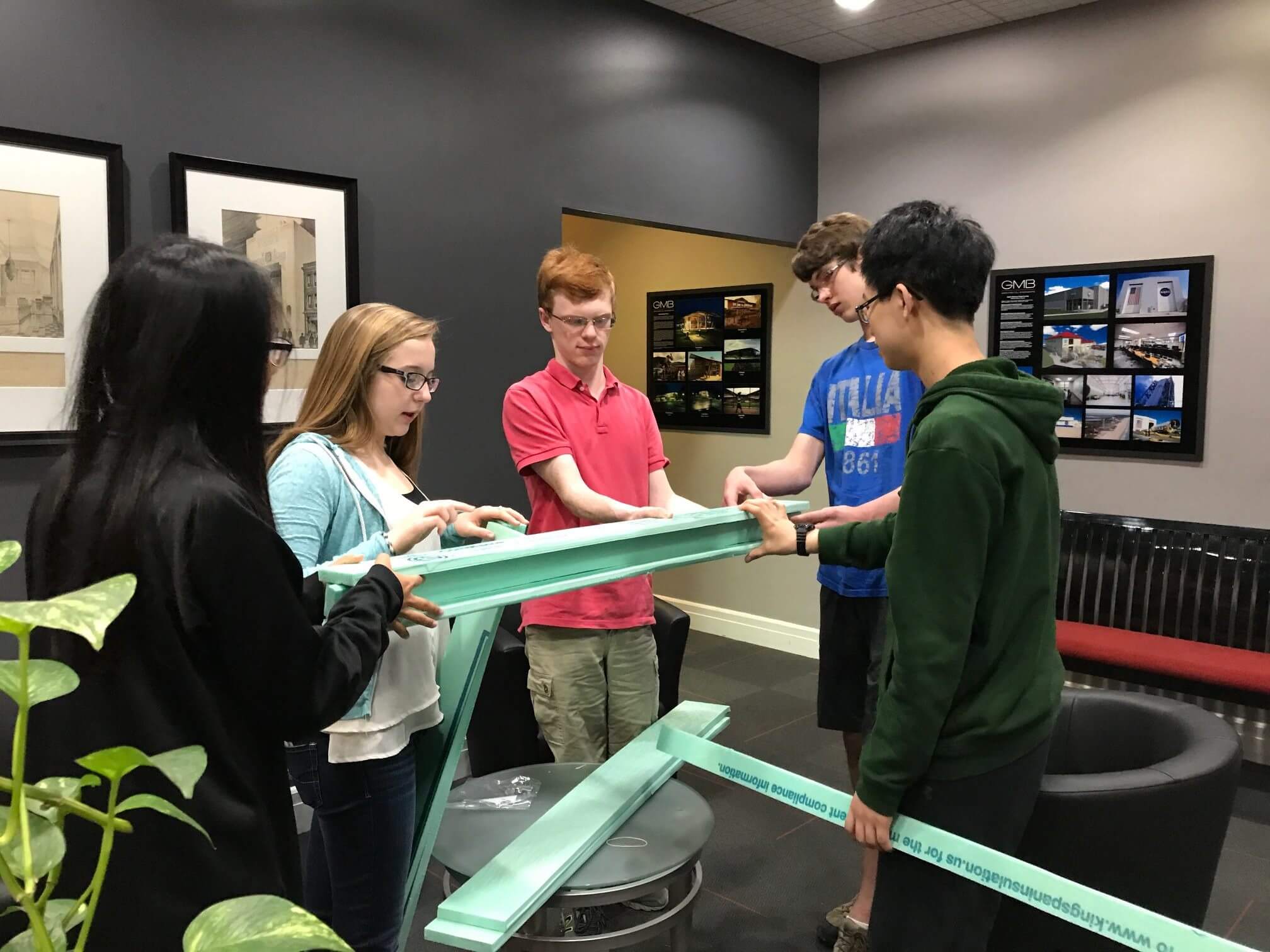 Community Involvement
GMB's encourages a culture of community service. Our team members make our communities stronger through volunteering, serving on civic organizations, supporting local events, and charitable contributions such as our annual United Way giving campaign. Additionally, we believe that supporting education is paramount to cultivating the next generation of design professionals. Our staff is heavily involved in GMB's internal mentoring practice, the Architectural-Construction-Engineering (ACE) community-wide mentoring program, GMB's college and high-school internship arrangement, and partnering with local school systems, colleges, and universities on educational opportunities and knowledge-sharing.
Award-Winning Design
We are proud to have been awarded a 2023 Engineering Excellence Conceptor Award from the American Council of Engineering Companies of Delaware (ACEC-DE) for our Pilottown Road Water Main & Lead Service Replacement project in Lewes, Del., as well as a 2023 Engineering Excellence Honor Award from ACEC-MD for our ENR Upgrade of the Hampstead Wastewater Treatment Plant in Carroll County, Md. Our other recent awards include a 2021 Engineering Excellence Honor Award for the Front Street/Savannah Road Water & Sewer Improvements project, a 2019 Grand Conceptor Award for the Gills Neck Road Wastewater Flow Diversion project, as well as a 2018 Engineering Excellence Honor Award for the Highland Acres Sewer Extension project, all located in Lewes, Del.  In 2018, we were voted Best Architect in Southern Delaware by the readers of the Metropolitan Magazine.