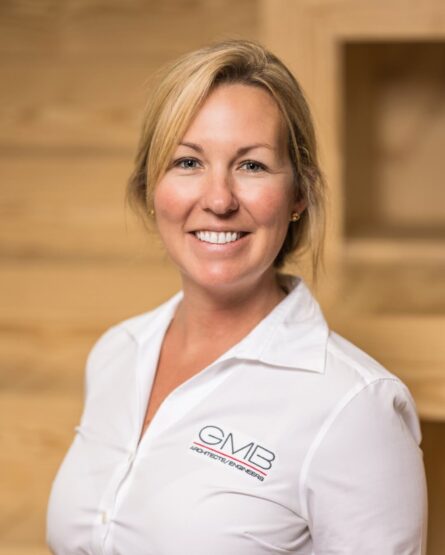 Katherine J. McAllister, P.E.
Senior Vice President, Project Director - East Region Water / Wastewater Group
Team Member since 2005
Katherine McAllister joined GMB's Water/Wastewater Engineering Group in 2005 and was selected as a Vice President in 2016, then promoted to Senior Vice President in 2021. She holds a Bachelor of Science in Environmental Engineering degree from Lehigh University, and a Master in Business Administration (MBA) degree from Salisbury University. Katherine is a Professional Engineer (P.E.) licensed in the State of Maryland.
As a Project Director in the Salisbury office, Katherine has extensive knowledge of municipal public works, funding agency requirements, planning studies, rate structures and grant writing, as well as strong technical skills. She has experience with well and water treatment plant processes, water distribution systems, wastewater treatment processes, sanitary sewer system designs, hydraulic modeling, as well as road designs.
Katherine also chairs GMB Scholarship activities, is a Board Member and Past President of the Fruitland Chamber, a Board member of local Life Crisis Center, and serves as a Member and Past President of the Sunrise Rotary Club in Salisbury. In 2015, Katherine was featured in Water & Wastes Digest magazine in a special section highlighting young water professionals as "Ones to Watch".