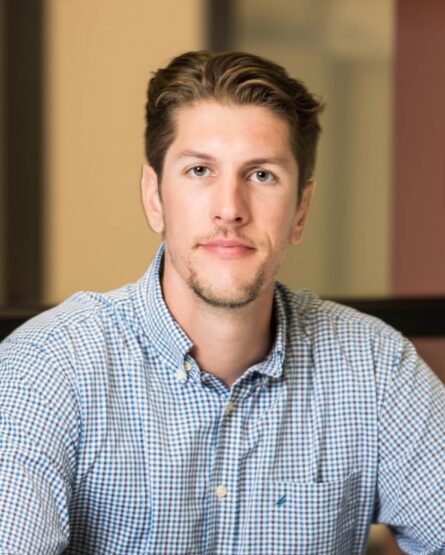 Christopher J. Pfeifer, P.E.
Associate, Site / Sustainable Group Leader
Team Member since 2013
Chris Pfeifer joined the firm of George, Miles & Buhr in 2013 as an Engineer in the Site / Sustainable Design Group and was named an Associate in 2020. In 2021, he was promoted to Group Leader. He has served as Project Engineer and Project Manager on a variety of projects with an emphasis on stormwater management, erosion and sediment control, and land development. Chris is proficient with AutoCAD, HydroCAD, HECRAS, PondPack, and Hydraflow Storm Sewers.
Chris holds a Bachelor of Science degree in Civil Engineering from Drexel University. He is a licensed professional engineer in Maryland and Delaware.