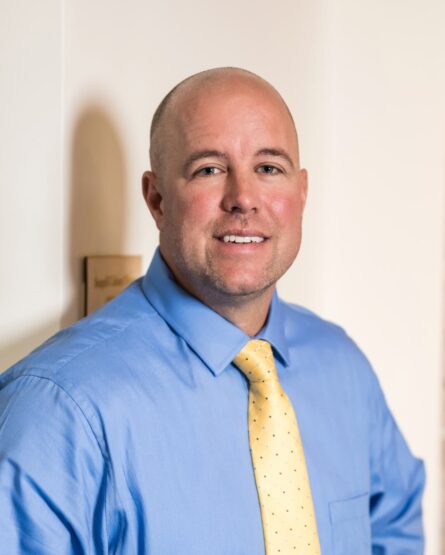 Christopher B. Derbyshire, P.E.
Senior Vice President, East Region Water / Wastewater Group Leader
Team Member since 2002
Chris Derbyshire joined the firm in May 2002. He is a Senior Vice President leading the East Region Water/Wastewater Group based in our Salisbury office. Chris' primary interests are in planning, managing, designing, and constructing water and wastewater treatment facilities. He has a thorough working knowledge of wastewater treatment process technology including Enhanced Nutrient Reduction (ENR). He has served as Project Engineer and Project Manager on a variety of projects, including studies, design, contract administration, and inspection. Engineering projects include sewer & water systems and extensions, storm drainage and storm sewer systems, combined sewer system control plans, site planning and design, subdivision layout & utility design, lift and pump station design, and on-site wastewater treatment systems.
Chris has a Bachelor's and Master of Science degrees in Civil and Environmental Engineering from the University of Maryland. He holds professional registrations in Maryland, Delaware, and Virginia.