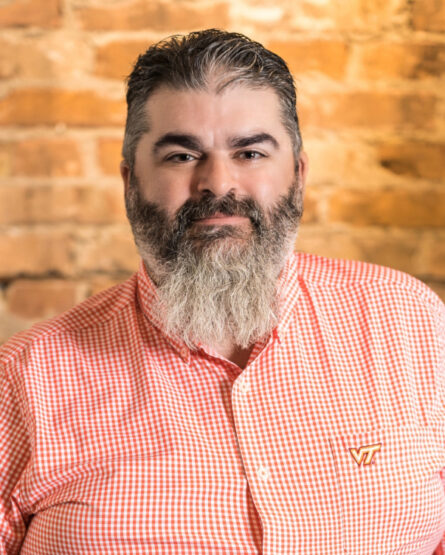 Brent R. Jett, P.E., CFM, CC-P
Coastal Resiliency Group Leader
Team Member since 2019
Brent Jett joined GMB in 2019, bringing over 20 years of professional engineering experience, including extensive project design, planning, and management in both the private and public sectors. He is skilled in local, state, and federal land-use approvals and required processes for environmental approval. Brent holds a Bachelor of Science degree in Civil Engineering from Virginia Tech.
Prior to joining GMB, Brent served for seven years as Assistant City Engineer for the City of Cambridge, Maryland. He has a distinguished background in stormwater management within areas of minimal elevation change along the coastal regions of Delmarva. This includes infrastructure design, hydrologic analysis and planning, collection system design and analysis, resilient shoreline planning and design, green retrofits of existing grey infrastructure, and rehabilitation of eroded and deteriorated conveyance systems. Brent's experience in public works affords him knowledge and understanding of key project success factors, including budgetary constraints, maintenance capacity, and public engagement.
In addition to being a Professional Engineer licensed in Maryland and Delaware, Brent is also a Certified Floodplain Manager (CPM) and a Certified Climate Change Professional (CC-P). Understanding changing rain intensities, sea level rise, longer periods of heat and drought, along with higher tidal surges allows him to clearly convey project needs while keeping the constraints of public works budgets and capacities in mind. He provides projects that can be managed, maintained, and successful for years to come.
Further, Brent is well-versed in all facets of grant funding for public projects, having been successful with DNR, CBTrust, MDE, NFWF, G3, and various other state and federally-backed grants; in addition to preparing the applications and managing the reporting and close-out of awarded grants. He has recently served on several environmental committees with local and state stakeholders for sustainability concerns throughout the mid-Shore region of Maryland.