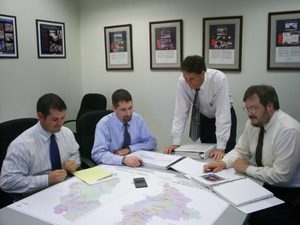 Maryland
GMB was hired by the Department of the Environment under an "open end contract" with the state of Maryland to develop an assessment of alternatives that are available to existing publicly owned treatment plant owners(POTW's), to design and install advanced nitrogen reduction equipment to further the goals and objectives of the Chesapeake Bay Program.
GMB was teamed with Gannett Fleming to evaluate 20 major wastewater treatment facilities across Maryland and to extrapolate from the data in order to be able to project treatment alternatives and associated costs to incorporate new technology and 65 targeted wastewater plants. GMB evaluated existing treatment system capabilities, defined opportunities and limiting factors, evaluated all available technologies, presented cost estimates, and developed various summary tables which could guide local governments in selecting cost effective options which best met their particular circumstances.
The report concluded that cost for installing new ENR technology was widely varying depending on the existing type of treatment technology, ability to retro fit existing tanks, characteristics of the site, need to preserve/upgrade treatment capacity, and a variety of other factors. All options were compared against a base level design which consisted of a Bardenpho process incorporating the oxidation ditch concept. MDE will use this document in forcasting how its new Flush Fee bill grant money will be able to support project implementation at the local level.
GMB has developed special expertise in designing ENR plants having both worked on this project and designed 16 ENR plants throughout Maryland, including the Mattawoman WWTP in Charles County.