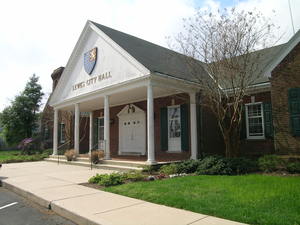 Lewes, DE
As a trusted advisor for the City of Lewes and the Lewes Board of Public Works (BPW), GMB often takes part in consultation and planning for various projects. In 2002, GMB and Lewes officials began to establish a list of infrastructure improvement projects throughout Lewes. It was determined that a more detailed plan was needed.
GMB developed a Capital Improvement Plan that would span a 5 year timeframe, beginning in 2002 and ending in 2008. Under this plan, GMB worked with both the City and the BPW to determine what projects needed to be completed during the next five years. Each project was classified by the various departments within the City of Lewes or the Board of Public Works. Then GMB determined project specifics, schedules, fee estimates, and funding categories for each project.
Approximately 53 City projects were identified, totaling $3.8 million, including the Second Street Corridor Revitalization and the Chestnut Street Rehabilitation. Totaling $25.3 million, the Lewes Board of Public Works projects included the Lewes Wastewater Treatment Facility Upgrade & Expansion, the Lewes Water Treatment Plant Improvements and the Citywide Electrical System Upgrades.
After organizing the 5-year plan, GMB assisted the City and BPW in publicizing the projects in preparation for a Bond referendum. Then GMB presented the projects at a Bond Referendum Hearing. The Bond referendum was eventually passed unanimously by the citizens of Lewes. Upon approval, GMB assisted the BPW with completing pre-applications for Federal and State loans and grants. GMB also assisted the City in developing the information necessary for finalizing the Municipal Bond issuance. Eventually, GMB assisted the City and the BPW in closing the loans, grants, and the bond. Currently, in addition to the design work related to many of the projects, GMB organizes both the loan disbursement packets and the bond disbursement packets for the City and the BPW.
As the five year plan continues, GMB will continue to provide engineering and architectural design, and construction phase services for the projects in the Capital Improvement Plan.