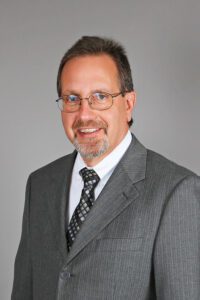 Mr. Kobin joined the firm in May of 1991. He has served as Project Manager for large and small residential and commercial developments. He has also been involved in the planning, design, and construction of municipal wastewater projects and has acted as a reviewer for municipalities in Delaware and Maryland. His experience includes preparation of final development plans and construction plans for residential and commercial sites. Skills include roadway design, site grading and sediment control design, utility layout and design, and stormwater management/water quality design. Stormwater management/water quality design experience includes detention pond design, underground storage practices and infiltration techniques.
Mr. Kobin is well versed in computer aided design techniques such as digital terrain modeling, sanitary sewer collection system modeling, storm drain system modeling, and field data transfer using AutoCAD Civil 3D and Hydraflow software and hydraulic and hydrologic modeling using HydroCAD, HY-8, and HECRAS software.
Mr. Kobin has an Associate of Arts degree in Civil Engineering Technology from Catonsville Community College. He holds a professional registration in Maryland.