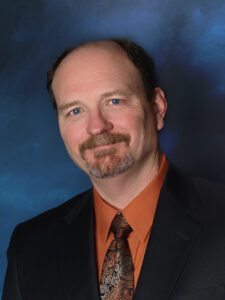 Mr. Willey joined the firm in June of 1996 as the Division Leader of Land Development in the Salisbury office. Before becoming President in 2010, he served as a Vice President on the Board of Members for 9 years. As Vice-President, he had responsibility for Site Development operations and oversaw the project managers' training program. Additional responsibilities included the preparation of plans, specifications and the contract administration for various water and wastewater treatment facilities, site design, stormwater management, storm drainage and planning projects. He has over 30 years of consulting engineering experience.
Mr. Willey received the 1993 Leonard M. Glass Memorial Award from the Chesapeake Water Pollution Control Association (CWPCA), a Member Association of the 30,000 member parent organization, the Water Environment Federation (WEF). This award is given to a Design Engineer "in recognition of engineering achievements demonstrating the highest degree of merit and ingenuity in the design of a wastewater treatment facility in attaining a high degree of pollution abatement". Mr. Willey received the 1993 Award for the design of the Town of Grantsville (Garrett County, Maryland) Wastewater Treatment Plant, a 300,000 gallon per day plant utilizing a submerged biological contactor process, the first such installation in the State of Maryland. Mr. Willey and the project were also nominated for the Water Environment Federation's (WEF) 1994 George T. Schroepfer Medal for similar achievements.
Mr. Willey has a Bachelor of Science degree in Engineering from Swarthmore College. He holds professional registrations in Maryland, Delaware and Virginia.